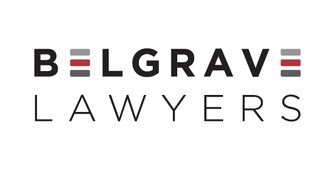 Suite 4/39 Stanley Street
Bankstown NSW 2220
PO Box 88 Parramatta NSW 2124
T| (02) 9587 1500
Criminal Matters
Being charged with a criminal offence is a daunting experience. If you find yourself under investigation or charged for an offence, it is essential that you seek the best legal advice, which is provided by our legal professionals.
Dedicated to resolving your matter promptly, professionally and cost effectively.
Property Law & Conveyancing
We understand that the buying or selling of a property requires meticulous attention to detail, coupled with a proactive approach to ensure a smooth transaction through to settlement.
At Belgrave Lawyers we provide professional legal services in the following practice areas:
Strata Law
Living in a strata scheme presents a range of issues including renovations, pets, smoking, defects, levies and unit entitlements. At Belgrave Lawyers, we offer advice surrouding disputes, by-laws, consolidations, selling common property and building defects.
MORE THAN JUST GREAT LAWYERS
Wills & Estates
Having a will is essential when ensuring family members are properly provided for when you are no longer able to. At Belgrave Lawyers, we are committed to working with you to address your concerns whilst providing practial and reliable advice regarding the legal options available to you.
Family Matters
Our legal professionals undertsand that the breakdown of any family or relationship is difficult and draining. Our aim is to assist you achieve the best possible outcome, whilst applying a personal approach to each individual matter.
Our dedicated team are committed to providing clients with leading legal services in conjunction with a personalised approach to every matter.
Robert Boulos
Principal Solicitor
Robert is the principal solicitor at Belgrave Lawyers. He has been practising for over 10 years, being admitted in 2005. Robert provides professional legal services in an array of practice areas including criminal matters, property and conveyancing, family matters, wills and estates and power of attorney.
Anthony Sakr
Solicitor
Anthony is a solicitor at Belgrave Lawyers with over 27 years of professional experience. He specialises in property and conveyancing matters, as well as wills and estates.
Belgrave Lawyers is a well established law firm, having over 38 years of combined professional legal experience. The firm is now convenietly located at a new location in Parramatta CBD.
We take pride in providing clients with reliable and sensible professional legal advice in an array of practice areas. Our aim is to provide second-to-none services, whislt also remaining cost effective. In doing so, we incorporate a number of core values within our practice.
These include:
Trust

Integrity

Excellence

Community
Each and every one of our clients are treated with a personalised approach by our team of knowledgable lawyers who are committed to achieving results.
Traffic Matters
There are a number of traffic offences which carry severe penalties, resulting in a criminal record which is often difficult to live with. If you have been charged with a traffic offence such as drink driving (DUI) or speeding, we can assist in minimising the penalties and decreasing the liklihood of a criminal record.
"Thank you so much, Robert. You made the whole process so easy to understand. Belgrave Lawyers is not only professional, but client focused as well."
Wills & Estates
"I could not be happier with the assistance I received from Belgrave Lawyers. My matter was handled professionally and quickly. If I had any questions I knew the answers would be just a phone call away."
Family Matter
"I was expecting the worst but you guys were able to get me the best (possible outcome). I would not hesitate recommending Belgrave Lawyers to family and friends!"
Criminal Matter
"I just want to take the time to thank you and your team for all your hard work and dedication. I was kept updated and informed throughout every step and your services remained professional and relaible through to settlement."
Conveyancing Matter